For over 75 years, we've helped the armed forces get where they need to go. From the famous Willys Jeep to the iconic Humvee® (HMMWV), we are the world leader in the design, engineering, manufacturing, and support of Light Tactical Vehicles.
And that's just the beginning. We're building for the future... now.
---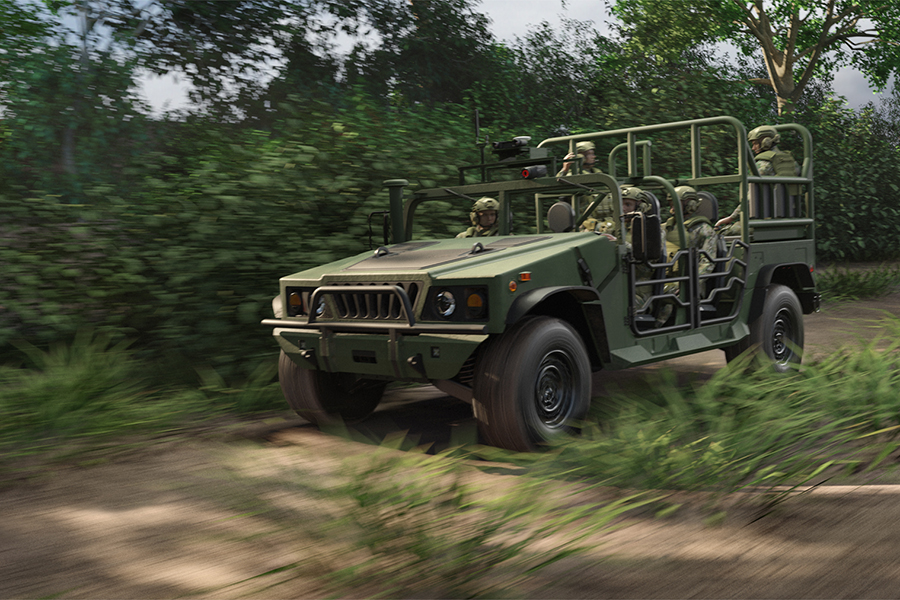 The HUMVEE Charge demonstrates the viability of electrifying military land vehicles to deliver enhanced performance while decarbonizing military operations. The HUMVEE concept is the first step of a highly ambitious program in which QinetiQ and AM General are exploring how electrification can transform competitive advantage in the land domain.

As the Defense industry must accelerate toward Net Zero, QinetiQ's hybrid electric drive system provides up to 30% less fuel consumption, reducing fossil fuel dependency and decreasing emissions on the battlefield, and extending the vehicle's operational range.
---
---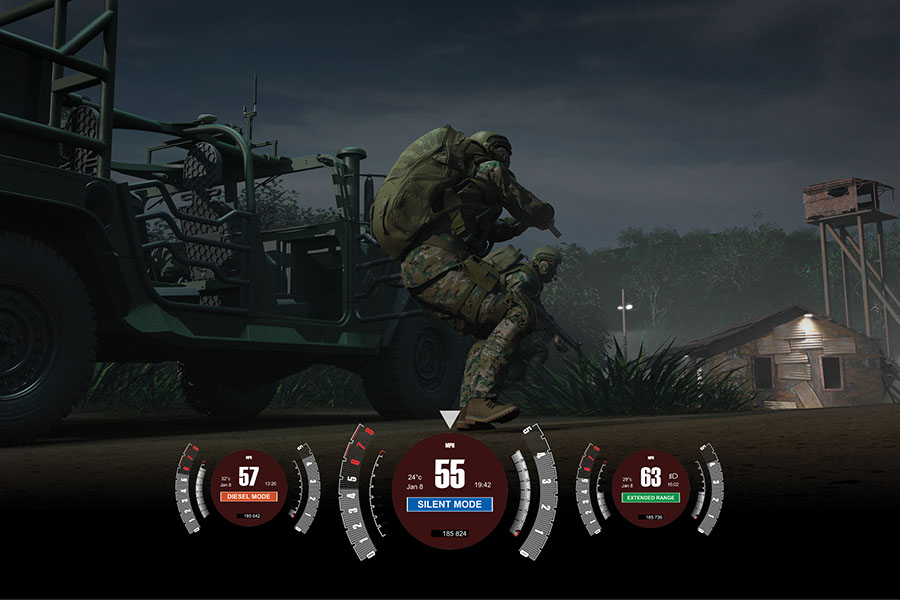 The hybrid electric drive system will enable the vehicles to tackle more hostile terrains, while increasing lethality by giving it the ability to conduct extended periods of silent watch and silent run, including minimizing the vehicle's acoustic and thermal signatures.

This collaboration is a critical step for driving defense into a new age of sustainable, more versatile land combat vehicles, capable of tackling complex threats while minimizing the impact on the environment.
---

---

---

Alternative Powertrain w/ 3 Operational Modes

— BATTERY ELECTRIC (SILENT MODE)

— EXTENDED RANGE (HYBRID)

— DIESEL MODE


---

---

Exportable Power Generation Capability

---

---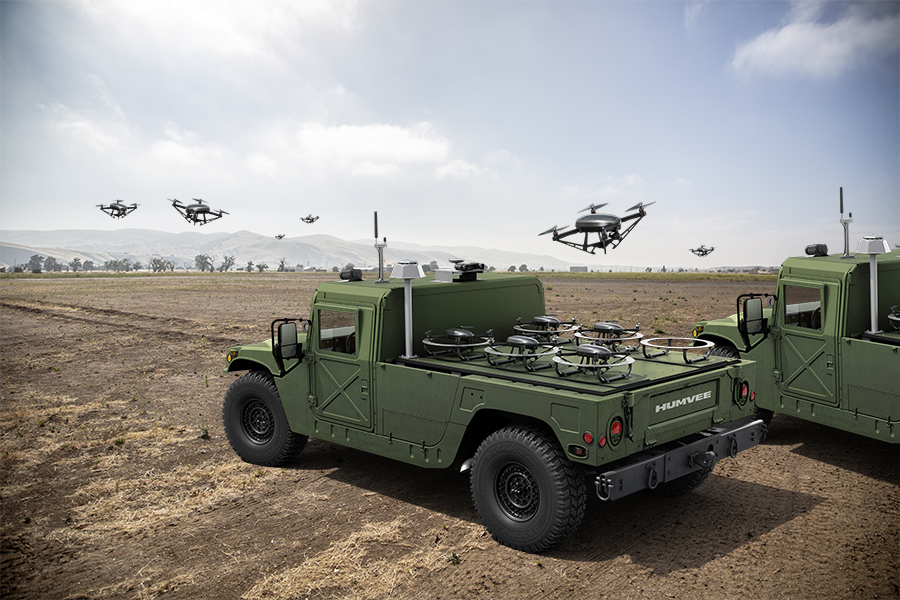 In an era characterized by rapid technological evolution and unconventional security threats, modern warfare is no longer confined to a single battlefield. Enter Multi-Domain Operations (MDO) — a military concept that envisions operations across multiple realms: land, sea, air, space, and cyberspace.
---
The AM General portfolio of vehicle platforms stands Mission Ready to integrate a wide range of technologies to maintain the agility required of each piece of equipment deployed within the MDO environment. The HUMVEE Swarm concept utilizes drive-by-wire technology to make possible a completely autonomous vehicle that allows critical battlefield assets to be delivered and implemented with greatly reduced risk to soldiers on the ground. Once the assets have been deployed, the HUMVEE Swarm can quickly reposition, reducing chances of detection or targeting by the battlefield opponent.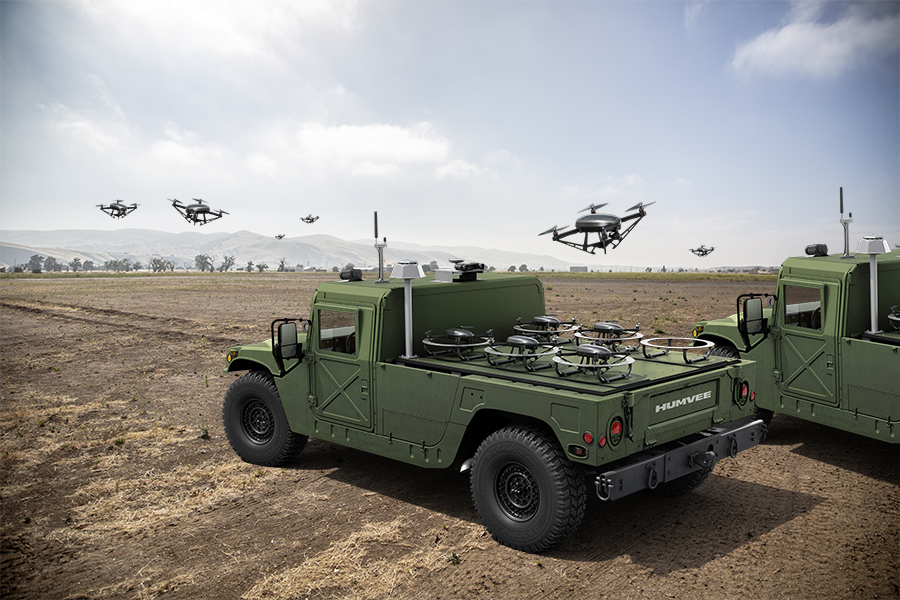 ---
Key Components of MDO:
---

---

INTEGRATION:

Rather than each domain operating in isolation, MDO emphasizes the need for real-time communication and data sharing across domains.

---

---

AGILITY:

This approach demands fluidity, allowing forces to shift resources and attention between domains as the battle scenario evolves.

---

---

SYNCHRONIZATION:

It's not just about simultaneous operations; it's about conducting them in a way that multiplies the effects in one domain to create opportunities in another.

---

---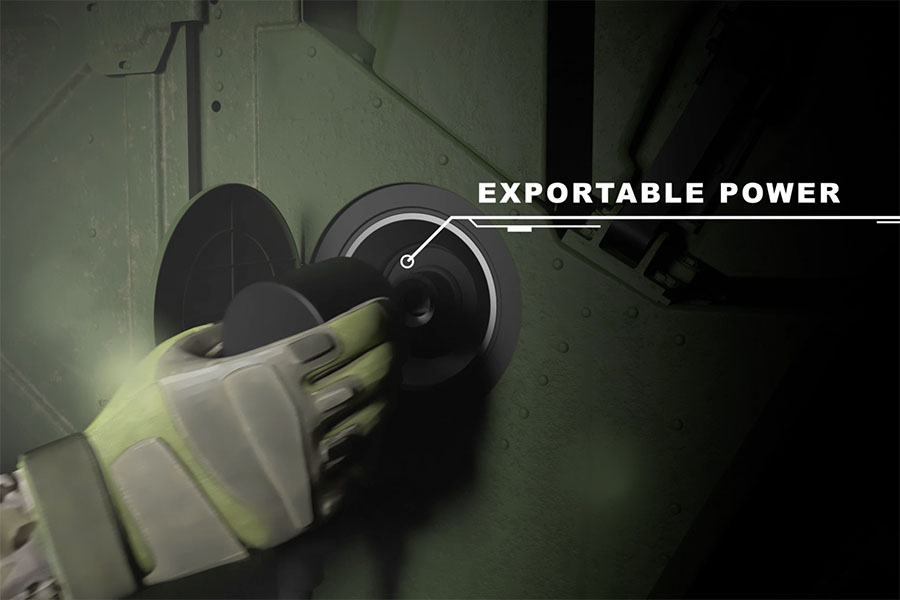 Vehicle exportable power refers to the ability of a vehicle's engine or battery to provide power to external devices and systems. Essentially, the vehicle acts as a portable generator, transforming its stored and generated energy into usable power to fulfill myriad missions.
The availability of exportable power will allow AM General vehicle platforms to be a game-changer on the battlefield. They will be able to support mobile command centers, charge equipment, or power radar and defense systems, all while maintaining the agility to quickly re-deploy to different locations or missions at a moment's notice.
Exportable power will also play a key role in helping the military or emergency services fulfill their mission in areas struck by natural disasters where power grids are down. The ability to provide energy for life-saving medical equipment, communication systems and infrastructure, and basic utilities will be vital for the vehicle platforms of the future.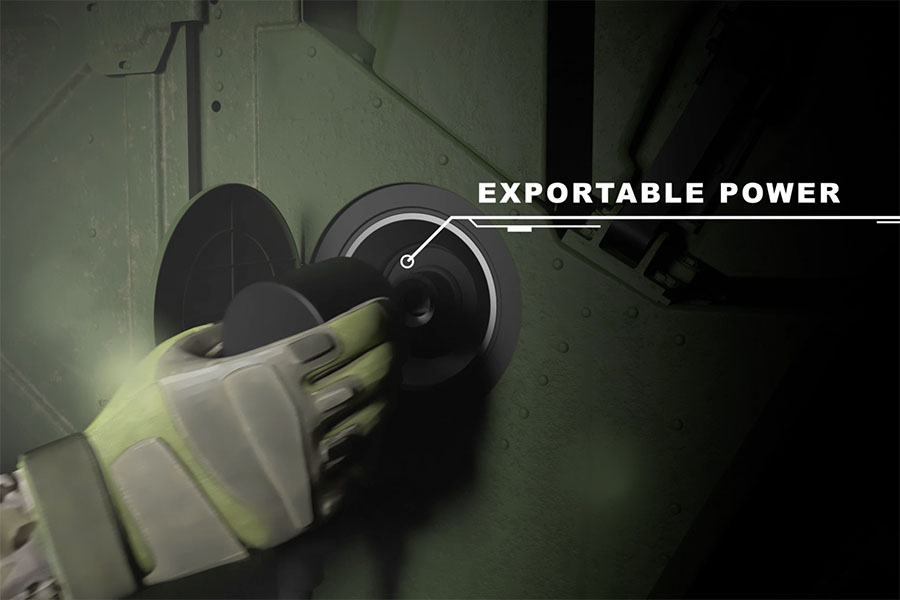 ---
---
AM General is actively involved in several projects that will demonstrate autonomous vehicle technology for both commercial and military applications. In partnership with industry and academia, AM General has participated in demonstrations and challenges to highlight our capabilities. Current development activities are centered on the electrification of sub-systems (brakes, steering, HVAC) to allow full autonomous controlled operation.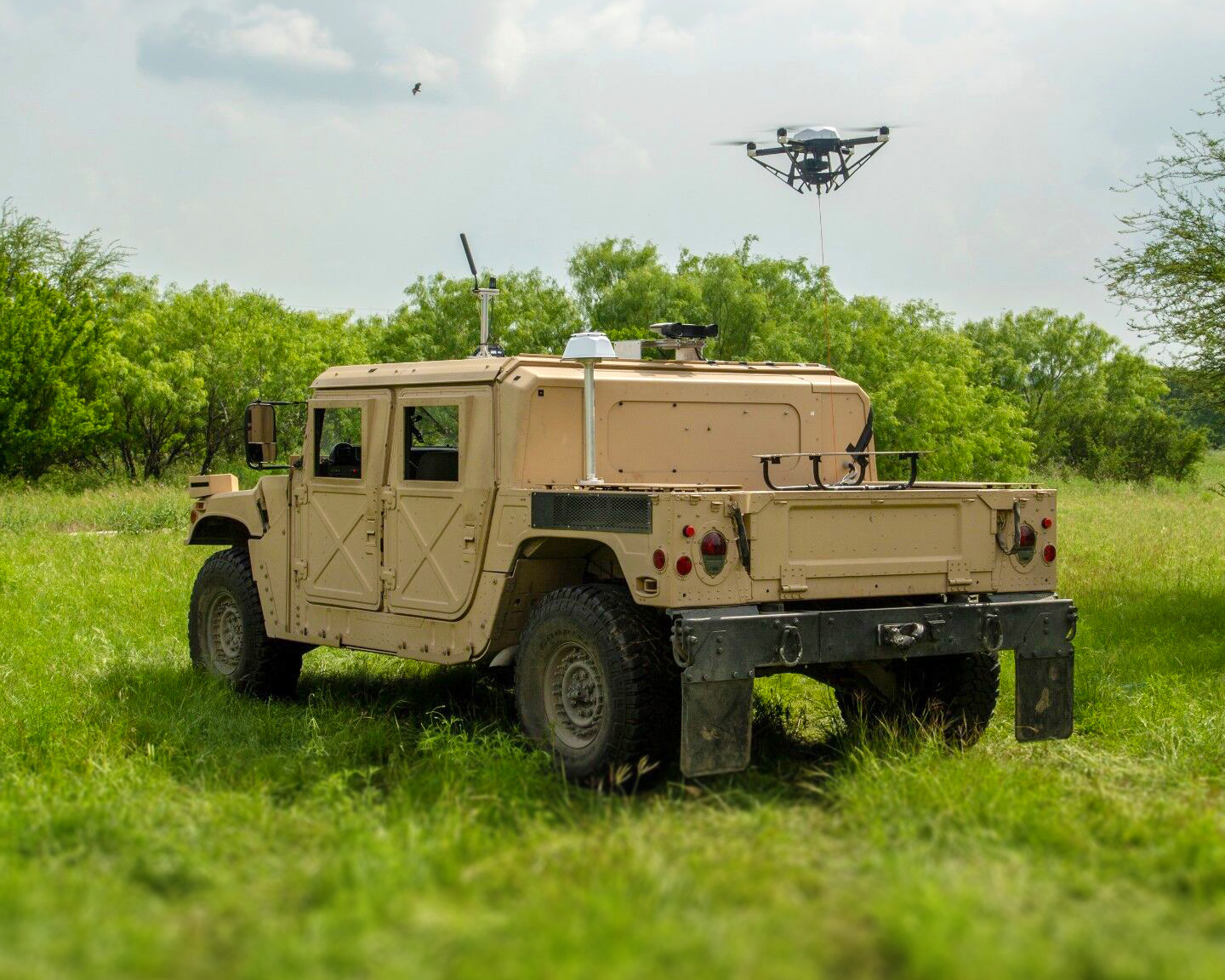 ---

---

Remote Controlled Operating Systems
---

---

Leader / Follower Autonomous Convoys

---

---

Manned / Unmanned Teaming

---

---
Semi-Active Long-Travel
SUSPENSION
The maximum safe speed at which a vehicle can negotiate terrain affects the way a suspension system is able to react to various conditions. AM General is developing a long travel suspension with semi-active dampening which can accommodate greater profile terrain and adjust to varying speed inputs. With our enhancements, users can improve cross-country performance and speed over their intended course.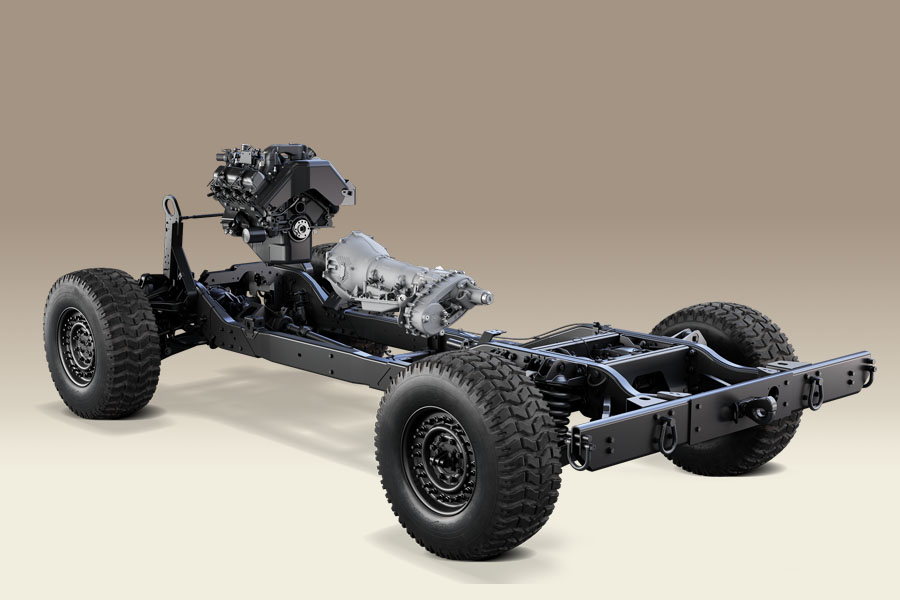 Command & Control:
Multi-Domain
Operations
AM General platform integrations provide expeditionary command post capabilities to support new, lightweight tactical computing environments in energy-informed, decentralized operations. These new technology enhancements enable warfighters to rapidly move and position command posts, delivering connected, agile, and scalable command centers.