---
---
---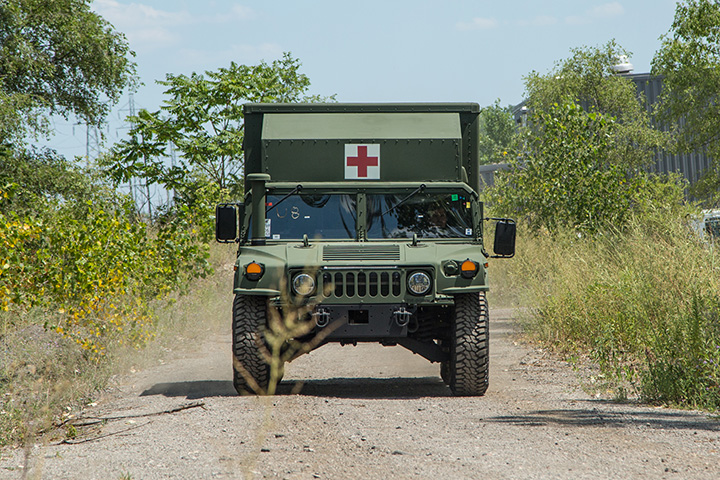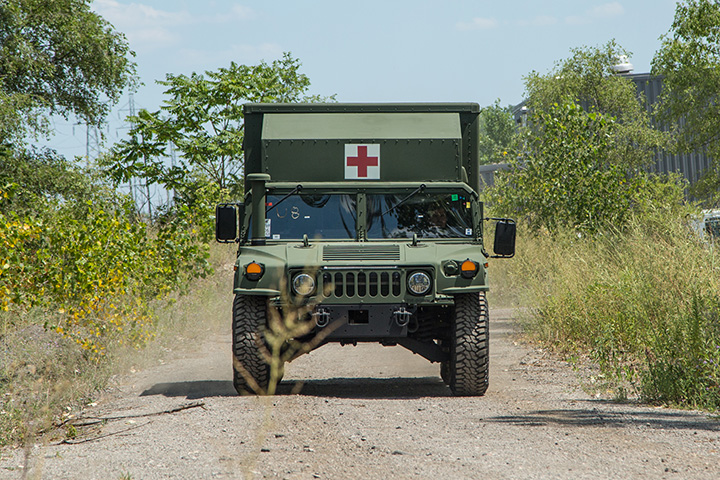 Rugged and resilient, the Humvee 2-CT Ambulance (HMMWV M997A3) is equipped with advanced armor protection. These combat ambulances were built to reliably transport casualities from the battlefield to medical aid stations.

Capable of transporting up to four litter patients, eight ambulatory patients—or a combination of both—as well as medical personnel, equipment and a driver, the Ambulance is dependable in the face of danger.

The ambulance can be heated, ventilated or air conditioned, depending on environmental conditions. For operation in a nuclear, biological or chemical (NBC) environment, the Ambulance can be equipped with a Gas-Particulate Filter Unit (GPFU) with heaters capable of supporting up to seven personnel equipped with either M25 series protective masks or M13 series patient-protective masks. The GPFU sends temperature-controlled, filtered air to individual face masks, increasing protection, making breathing easier and reducing stress and heat fatigue during extended periods of NBC operation.
---
Designed for use in all weather conditions
---
Built for all types of roads and cross-country terrains
---
Payload of up to 3,010 lbs
---
Air transportable and droppable, and can be sling-loaded via helicopter
---
---
Fully-loaded ambulances can climb road grades as steep as 60 percent and traverse a side slope of up to 40 percent
---
Vehicles can ford hard bottom water crossings up to 30 inches without a deep-water fording kit and 60 inches with the kit
---
Equipped with an air conditioning system to provide optimal crew comfort and increased mission readiness
---