---
Integrated Mission


Systems & Kits
---
The Humvee 2-CT Hawkeye 105mm MHS and Brutus 155mm MHS Mobile Howitzer Systems are prime movers into self-propelled howitzer systems capable of rapidly emplacing, firing, and displacing before the enemy can react, thus increasing personnel survivability.
These systems deliver increased lethality, mobility and survivability while leveraging the lifecycle management of a proven vehicle platform. Our artillery solutions are adaptable in multi-mission environments with their simplified design and optimized personnel size, maintenance time, life cycle costs and logistics support requirements.
AM General's vehicle platforms are reconfigurable to meet multiple mission sets, and that includes mission critical medical support in any environment. Our proven and rugged vehicles have been on front-line efforts to support the injured and transport them to safely receive advanced medical care. We provide medical evacuation capabilities to our customers in support of contingency operations, domestic emergencies and humanitarian assistance missions.
---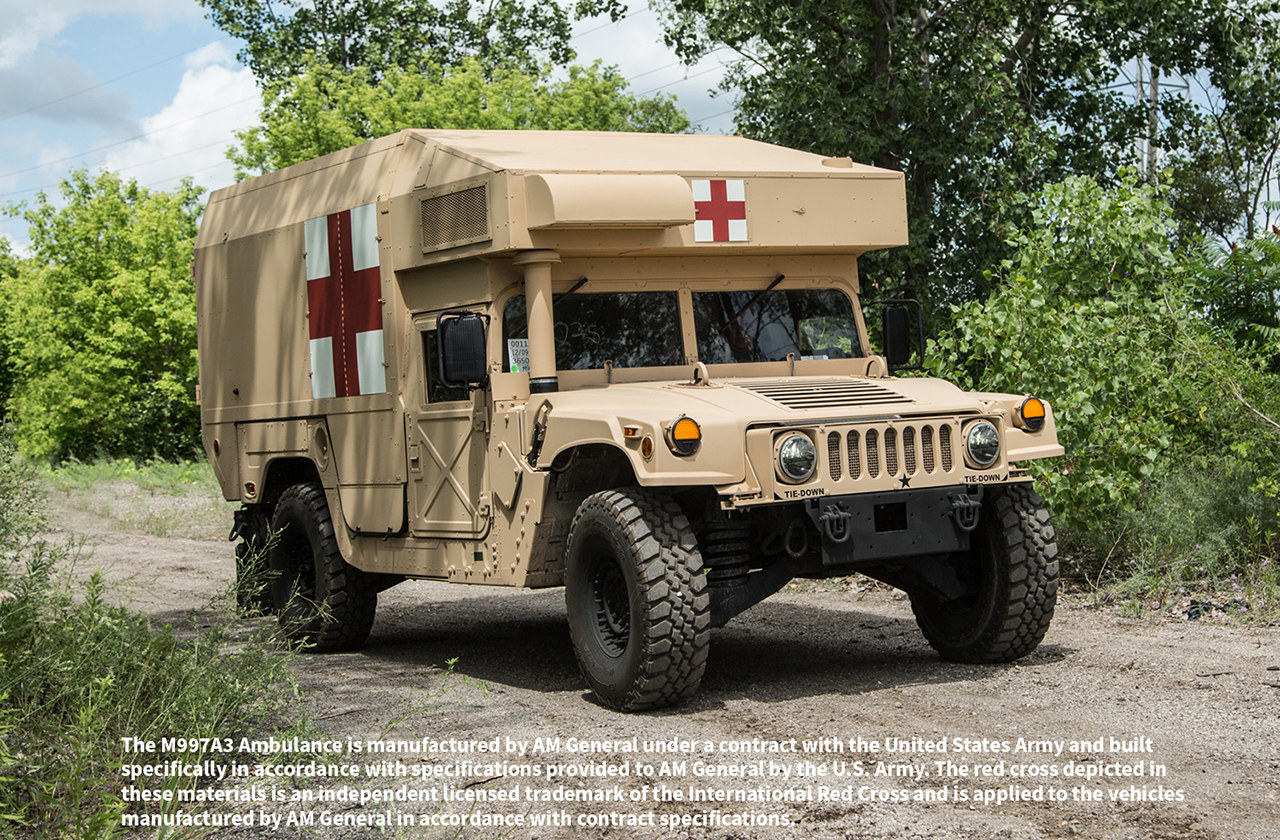 AM General improved solutions are driven by commanders for commanders to provide the expeditionary command post capabilities to support new, lightweight tactical computing environments in energy-informed, decentralized operations. These new technologies enable warfighters to rapidly move and position command posts while the commander stays in the fight. These command and control product solutions deliver connected, agile, and scalable command centers.
Humvee XCK®
Expanded Capability Kits
Humvee Troop Transport (9)

Humvee CH47 Internal Transport

Humvee Direct 2-TOW Missile System

Humvee Mission Command & Control

Humvee Power Gen 30

Humvee Ammunition Support

Humvee Autonomous System
Humvee XCK®
Expanded Capability Kits